Qumulo, de leider op het gebied van hybride bestandsopslag in de cloud, kondigde vandaag aan dat Storage Architects, een Nederlandse consultancy gespecialiseerd in opslag van digitale data, het gedistribueerde bestandssysteem van Qumulo heeft gekozen om aan de snel ontwikkelende behoeften van zijn zakelijke klanten te voldoen.
Storage Architects helpt al bijna 20 jaar bedrijven in heel Nederland, Duitsland en België bij het opslaan en veilig stellen van hun gegevens, zorgen dat ze beschikbaar zijn en ze ook archiveren en beschermen tegen potentiële calamiteiten en onderbrekingen. 

"Qumulo's technologie is uitermate innovatief en lijkt niet op veel andere opslagmogelijkheden die we in de loop der jaren hebben gezien," zei Edwin Middeljans, medeoprichter en consultant voor Storage Architects. "Bijvoorbeeld, doordat we real-time zichtbaarheid hebben in de documentopslagsystemen en netwerken kunnen we onze klanten meer gedetailleerde analyses en inzichten verschaffen over hun gegevens, en kunnen we ook knelpunten vaststellen en zorgen voor snellere prestaties."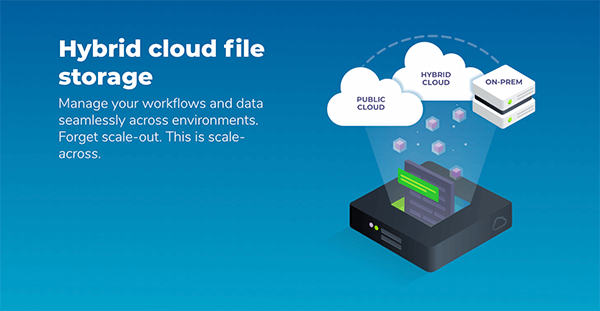 Storage Architects als trusted Qumulo partner
De onderneming functioneert als strategisch adviseur voor verscheidene data-intensieve organisaties, waaronder media- en entertainmentbedrijven, omroepen, bedrijven voor biowetenschappen en onderwijsfaciliteiten. Storage Architects ontwerpt opslagmogelijkheden die on-site of in de cloud kunnen worden gebruikt, of een combinatie van de twee. 

"IT consultants zoals Storage Architects kunnen aan hun klanten een keuze in hun opslaginfrastructuur bieden, en dit is een cruciaal zakelijk voordeel," zegt Thore Rabe, vice president en general manager EMEA voor Qumulo. "Er bestaat serieuze interesse van film- en animatiestudio's, post-productie bedrijven en andere mediaorganisaties om hun opslag te verdelen over hun datacenter en de cloud, en de hybride bestandsopslag in de cloud van Qumulo biedt deze  flexibiliteit."
Wil je ook meer weten over Qumulo, bel ons +31 591 67 03 40 of mail info@storagearchitects.nl
Over Qumulo, Inc. 
Qumulo is de leider op het gebied van hybride bestandsopslag in de cloud, biedt real-time zichtbaarheid, schaalvoordeel en beheer van uw gegevens zowel op locatie als in de cloud. Door real-time analyses van Qumulo kunnen klanten hun opslag in detail begrijpen, knelpunten vaststellen en zorgen voor snellere prestaties. Op schaal gemaakt voor datacenter en cloud, maakt Qumulo programmatische configuratie en beheer van gebruik, capaciteit en prestatie mogelijk. De innovatieve aanpak van Qumulo blijft klanten verrassen met nieuwe capaciteiten, 100 procent bruikbare capaciteit en rechtstreekse toegang voor experts. Ga voor meer informatie naar www.qumulo.com.